Each member of the board of directors serves a three-year term and elections are held at the Annual Meeting in the Spring to fill the expiring seats.
Tim Eisele, President
Tim Eisele has two daughters in our program. One is studying violin (and he has been working on learning violin along with her). The other is learning to play the piano. He teaches Chemical Engineering at Michigan Tech. Tim serves on our CCSA Scholarship Committee. (Term expires 2020)
Lynn Eliason, Vice President
Ruth Ryynanen, Secretary
Ruth J.L. Ryynanen lives in Chassell, MI. She teaches English 12, AP English Language and Composition, and Theater at Houghton High School. She is also the head of the English department and the girls golf coach. In 2015, she co-founded Right Start UP, a non-profit organization. She currently serves as the chair of the organization, and is working to expand their non-profit childcare center, Right Start Kids Academy. She has degrees from The University of Michigan and Michigan Technological University, and a Masters degree in English from Northern Michigan University. She enjoys golf, skiing, being with her family, music and traveling.
Jon Ensminger, Treasurer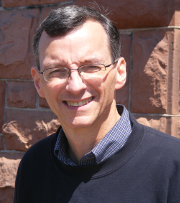 Jon teaches piano at his private studio in Laurium and at Michigan Technological University. He develops software in his spare time, and has a daughter studying cello through CCSA. Dr. Ensminger holds a BA degree in Piano from Bob Jones University, a MM in Piano Performance, and a DMA in Piano Pedagogy from the University of South Carolina. He received a BS in Computer Science degree from Michigan Technological University in 2011. He is the developer of Rhythm Lab, a music education app for the iPad. (Term expires 2020)
Ling Zhang, Assistant Treasurer
Ling and her children have been actively involved with Suzuki's various educational programs since 2011. All of her three kids participated in Music Together at very young ages — two of them now are playing cello and violin. Ling graduated from a medical school and worked for a Health Bureau in China before she moved to the U.P. (Term expires 2020)
Milton Olsson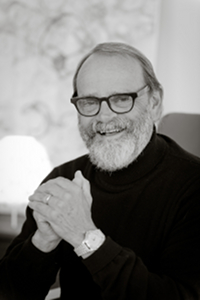 Milton Olsson came to Michigan Technological University in 1976 to fill the position of director of choral and orchestral activities. His accomplishments with the choral ensembles and the Keweenaw Symphony Orchestra quickly brought him to prominence on the local arts scene and in the State of Michigan.
Throughout his career at Michigan Tech, Dr. Olsson was a strong supporter and collaborator with the Copper Country Suzuki Association (CCSA). In the early 80's, he and then-president of the CCSA, Carolyn Petersen developed a co-sponsorship of a full time position for a capable violinist to lead the musical instruction of the CCSA and to fill the position of KSO concertmaster. The collaboration met with success and continues in various ways to this day.
In 2014, Dr. Olsson was invited to compose a piece for the Keweenaw Youth Symphony Orchestra, and the KYSO premiered his Explorations for Orchestra. He then served as music director of the KYSO from 2014 to 2016, and he is a current member of the CCSA Board of Directors.
Dr. Olsson holds degrees in Music Theory and Composition from Wayne State University in Detroit and a Doctor of Musical Arts degree from the University of Colorado-Boulder in the Literature and Performance of Choral Music.
Lara Neves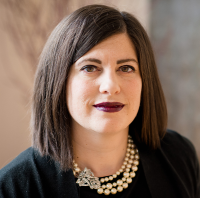 Lara Neves has been a Suzuki mom for 15 years. Her eldest daughter just graduated from high school after studying violin with the CCSA for nine years. Lara has a music degree in vocal performance. She performs regularly in the community and teaches voice lessons at Michigan Tech. As a musician herself, she knows how important music can be to the development of young children and loves the Suzuki principles of teaching. Serving on the board gives her the opportunity to help further the musical education of children.
Haley Frederickson
Haley Fredrickson has witnessed the benefits of learning a stringed instrument, specifically through the Suzuki Method, in her almost 12 years of being a Suzuki parent. She is grateful that the CCSA exists to provide quality classical music education in such a rural setting as the western Upper Peninsula. Haley joins the CCSA board with a graphic design background in hopes to support the association with its visual communication needs. When not "encouraging" her violinist to practice, Haley might be found in the backwoods skiing, biking or picking berries.