Each member of the board of directors serves a three-year termand elections are held at the Annual Meeting in the Spring to fill the expiring seats.
Tim Eisele, President
Tim Eisele has two daughters in our program. One is studying violin (and he has been working on learning violin along with her). The other is learning to play the piano. He teaches Chemical Engineering at Michigan Tech. Tim serves on our CCSA Scholarship Committee. (Term expires 2020)
Jon Ensminger, Treasurer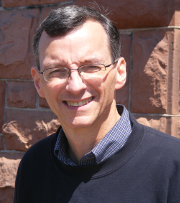 Jon teaches piano at his private studio in Laurium and at Michigan Technological University. Two of his daughters benefited from study in the CCSA string program (viola and cello).  Jon holds a BA degree in Piano from Bob Jones University, and MM  and DMA degrees in Piano and Piano Pedagogy from the University of South Carolina. He received a BS in Computer Science degree from Michigan Technological University in 2011. He is the developer of Rhythm Lab, a music education app for the iPad. (Term expires 2021)
Maria Bergstrom
Maria Bergstrom has been a "Suzuki mom" for 16 years and has listened in on many lessons in violin, viola and cello over the years, with two daughters currently in the program and two who are now alumni. Maria is a past President of the CCSA board and is happy to return to serve again as a board member in an organization that has been so important to her family. Maria is lecturer and academic advisor at Michigan Technological University. She is also a pianist and organist and has enjoyed accompanying her children at many Suzuki recitals.
Haley Frederickson
Haley Fredrickson has witnessed the benefits of learning a stringed instrument, specifically through the Suzuki Method, in her almost 12 years of being a Suzuki parent. She is grateful that the CCSA exists to provide quality classical music education in such a rural setting as the western Upper Peninsula. Haley joins the CCSA board with a graphic design background in hopes to support the association with its visual communication needs. When not "encouraging" her violinist to practice, Haley might be found in the backwoods skiing, biking or picking berries.
David Hemmer
Sangeeta Kulkarni
Kristin Kytta
Kristin is the mother to 4 musical boys, 2 of which have been learning cello through the Suzuki organization.  Like Haley, Kristin is also grateful forwhat the CCSA has offered her sons and the wonderful cello teachers they have had over the years!
Joe Licavoli
Renata Sommerville
Renata began as a Suzuki parent coaxing out Mississippi Hot Dogs in 2006. She has two daughters in the piano program of Copper Country Suzuki and two sons who studied violin through Suzuki Music Columbus before transitioning to fiddling. The music corner in her home boasts a piano, guitars, violins, a mandolin, spoons, and coconut shells, none of which she plays but all of which she enjoys listening to. She homeschools her daughters and teaches preschool at the St. Augustine Homeschool Co-op.